The 2012 Atlantic hurricane season was an above average event in the yearly formation of tropical cyclones in the Atlantic Ocean, Caribbean Sea and Gulf of Mexico. This page will document my opinion on intensities during the season after seeing the information needed to form this opinion. This may include Dvorak numbers, Tropical Cyclone Advisories and reports, and any observations made during the tropical cyclone personally if it made landfall. Based on this summary, there were 19 tropical depressions, 19 named storms, 10 hurricanes, and 1 major. Due to the extensive loss of life, and damage done, the name Sandy was retired, and replaced with Sara for the 2018 season.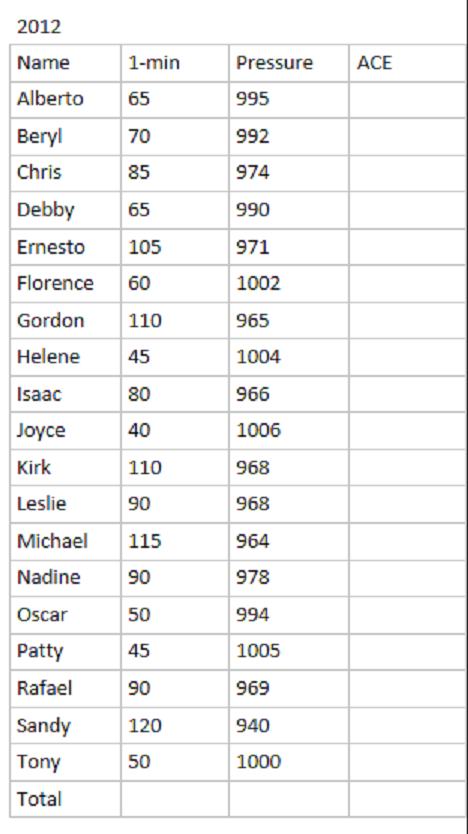 Ad blocker interference detected!
Wikia is a free-to-use site that makes money from advertising. We have a modified experience for viewers using ad blockers

Wikia is not accessible if you've made further modifications. Remove the custom ad blocker rule(s) and the page will load as expected.