Tropical Storm One-E was a short lived tropical storm that existed during early-mid June 1949. The system was first noted just off the Mexican coast whilst it was moving northwest out to sea, so may have existed prior to it's known genesis here. Nothing is known about any impacts the system may have caused whilst active as a tropical cyclone.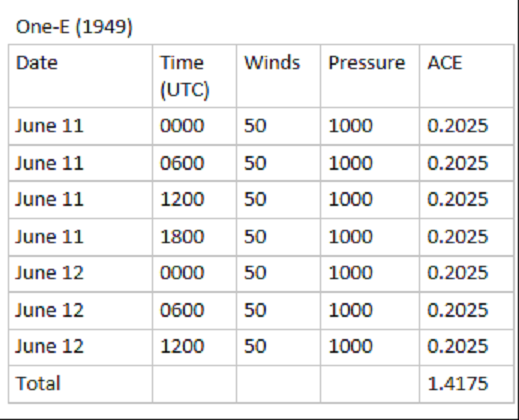 Ad blocker interference detected!
Wikia is a free-to-use site that makes money from advertising. We have a modified experience for viewers using ad blockers

Wikia is not accessible if you've made further modifications. Remove the custom ad blocker rule(s) and the page will load as expected.